Skip to Content
5 Common Misconceptions About Title Loans Debunked
The Title Loan Company You Can Trust
When unexpected expenses arise, and you need a reliable source of quick cash, VIP Title Loans is your trusted partner in the DFW Metroplex. Our mission is to provide accessible and affordable car title loan solutions to those facing financial challenges. With a strong reputation built on integrity and professionalism, we offer you a pathway to secure the funds you need, backed by the security of Texas state regulations. Explore our range of flexible options and visit one of our six convenient locations today to experience firsthand why we are the leading car title loan company in the area.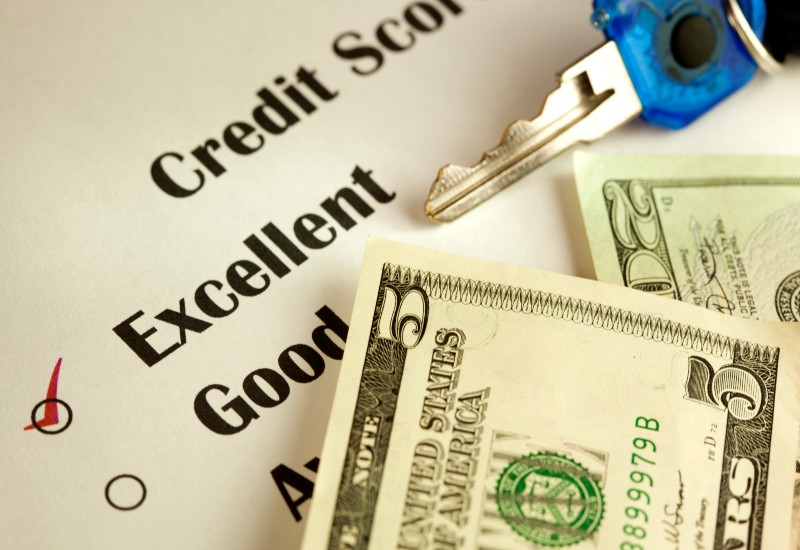 What Is a Title Loan?
A title loan is a type of secured loan where borrowers use the title of their vehicle, such as a car, motorcycle, or truck, as collateral to obtain a cash loan from a lending institution. In a title loan arrangement, the borrower temporarily transfers ownership of the vehicle's title to the lender while retaining physical possession of the vehicle itself. The vehicle's value typically determines the loan amount, and the borrower receives funds in exchange for pledging the title. While the loan is active, the lender has a lien on the vehicle, meaning they have the legal right to repossess and sell the vehicle if the borrower fails to repay the loan according to the agreed-upon terms, including interest and fees.
The 5 Common Title Loan Myths
Developing financial literacy is a crucial life skill, and title loans, like credit cards or payday loans, represent another financial instrument. Below are some of these prevalent misunderstandings clarified:
Handing Over Your Car – Contrary to popular belief, you do not need to surrender your vehicle when acquiring a title loan. This misconception stems from antiquated practices in pawn shops. Contemporary title loan providers, such as Advantage Financial, enable you to secure a loan while still retaining possession of your vehicle.
Exorbitant Interest – Although car title loans may come with elevated Annual Percentage Rates (APRs), informed borrowers are never caught off guard. All agreement terms, including interest rates and repayment particulars, are explicitly documented for your review and acknowledgment when obtaining a title loan. Massive interest payments only arise if the loan remains unpaid.
Credit History Impact – The notion that title loans are inaccessible to individuals with no credit history or poor credit is misleading. Title loan companies are primarily concerned with the collateral you offer, namely your vehicle. If your vehicle holds significant equity, a larger loan is feasible. A low credit score does not necessarily impede your eligibility for a title loan, as the vehicle serves as security.
Early Repayment Fees – The misconception that settling a loan prematurely results in overwhelming fees is unfounded. Car title loan providers are actively competing for customers and negotiating flexible terms for early payment is plausible through communication.
Immediate Car Loss – The dramatic misconception that a single missed payment results in the loss of your vehicle is exaggerated. Car title loan companies are not inclined to aggressive repossession tactics as it would hinder their business. Most providers offer options to roll your existing loan into a new one, exhibiting flexibility regarding payment timelines.
Title Loan Benefits and Drawbacks
Title loans come with a set of benefits and drawbacks that individuals should weigh carefully before deciding. On the positive side, title loans offer quick access to funds, making them suitable for urgent financial needs. They often don't require a thorough credit check, making them accessible to individuals with less-than-perfect credit histories. The collateral-based nature of title loans allows borrowers to leverage the value of their vehicle for higher loan amounts. Additionally, borrowers can use the funds for various purposes. However, title loans also come with high-interest rates and fees, leading to high costs over time. The short repayment periods can create challenges in meeting payment deadlines, risking vehicle repossession. Moreover, some areas' lack of stringent regulations can expose borrowers to potential exploitation by unscrupulous lenders.
Contact VIP Title Loans Today
Whether it's unexpected bills, home repairs, or any other urgent expenses, VIP Title Loans is here to provide you with a reliable solution. With our affordable car title loans, transparent terms, and a team dedicated to your satisfaction, you can confidently take control of your situation. Contact us today and secure the fast cash you need.