Skip to Content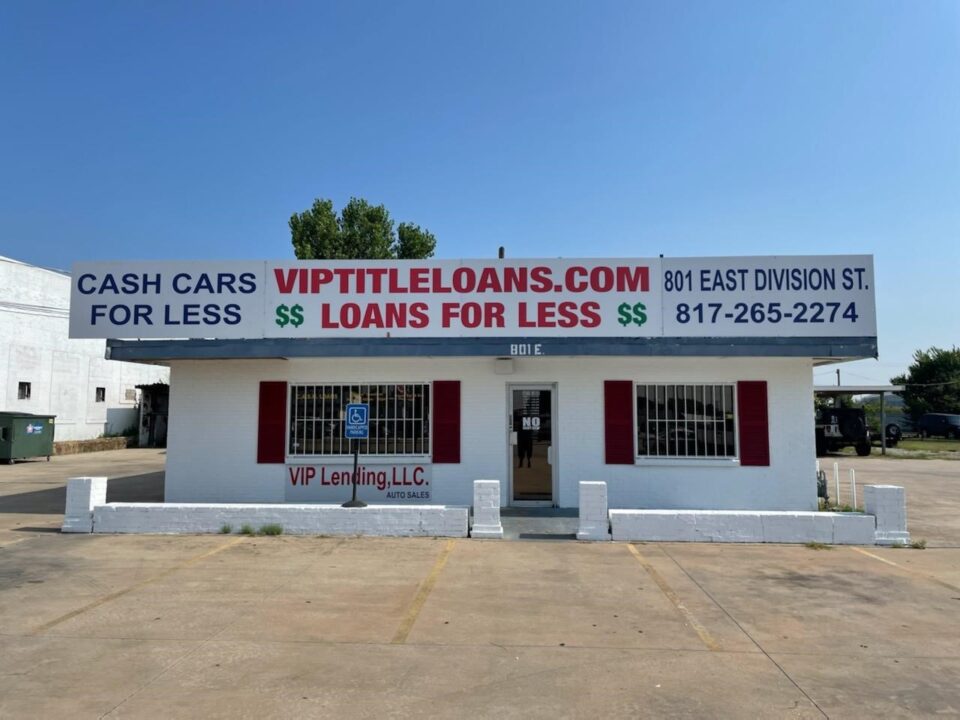 Title Loans in Arlington, TX
There are many reasons why someone would be looking for auto title loans in Arlington TX. Some people have unexpected medical bills that require payment. Others need the quick cash to pay for home or auto repairs. Maybe you're a sales professional waiting for your commission check to clear. Whatever your need is, you'll find that VIP Title Loans is the best place to get a title loan in the Arlington area.
Lowest APR Around
At VIP Title Loans, we offer one of the lowest payback rates in the industry. Because other companies offer rates that are much more, you never end up paying down the balance you owe, only interest. This keeps customers in an endless loop of repayment. We don't play games like that.
No Tricks with Terms
Our loan terms are as clear as day. We give you the money and a clear plan to repayment. Many other places give you money and expect repayment within 30 days. If you can't repay in that time, they create another loan. This is also how people get stuck in the cycle of repayment. With VIP, we set your monthly payments, and you're even allowed to pay in full early without incurring any penalties.
Locally Owned
As a locally owned business, we are governed by Texas law. We also have the best interest of our community in mind. Many of our competitors are out of state and not governed by Texas law.
The Best Place to Get a Title Loan in Arlington, TX
It's for these simple reasons that we've become one of the best places to get loans in Arlington, TX. We have helped thousands of customers and we always make sure they are taken care of. Our low rates and easy to understand terms are really what has helped us serve the community for years.
Get a Texas Title Loan for Less