Skip to Content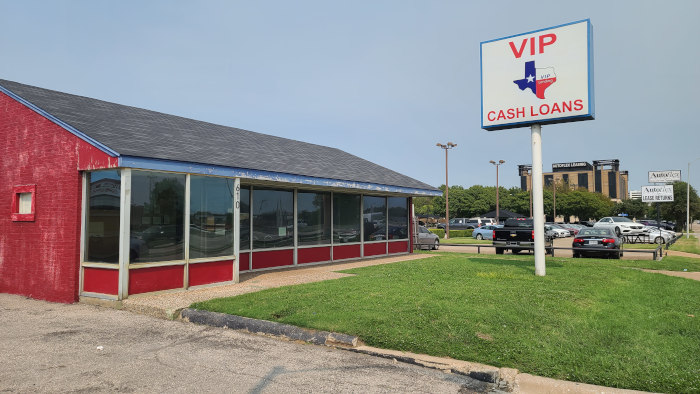 Is a Richardson Title Loan Right for You?
There are many reasons why someone would consider a title loan. Professionals in sales may use a title loan to hold them over between commission checks. Perhaps you've had unforeseen medical bills show up. We've even had people say they needed the money to buy school supplies and clothes for their children. Whatever the reason, VIP Title Loans wants to get you the best title loan and title loan buyouts you could possibly have. Learn more about our loan process here.
VIP Title Loans
If you're looking for car title loans, you may look to Titlemax Title Loans in Richardson, TX, but the truth is that they cannot compete with VIP Title Loans. Our low rates and simple terms are much better than Titlemax Title Loans Richardson TX. We even have one of the most lenient grace periods if you're late with a payment or have missed a payment. This is why so many people are switching from Titlemax Title Loans in Richardson, TX to VIP Title Loans in Richardson! Switch today and see the difference.
610 South Central Expressway, Richardson, TX 75080
972-783-6661
Email the Richardson Location
About VIP Title Loans
It's for these reasons that people turn to VIP Title Loans to assist with their title loan needs. We have years of experience with titles loans, and we can help you out today. Come in to take advantage of our low rate title loans and clear terms. We are invested in our community, so let's work together.
Let Us Help You Today!
Are you ready to get yourself a title loan? If so, come check out our Richardson VIP Title Loans location and see for yourself why so many people choose VIP over the competition. Feel free to send us an email to inquire about how VIP Title Loans can help you today. Remember, if we can't save you money, we don't deserve your business!
Get a Texas Title Loan for Less