Skip to Content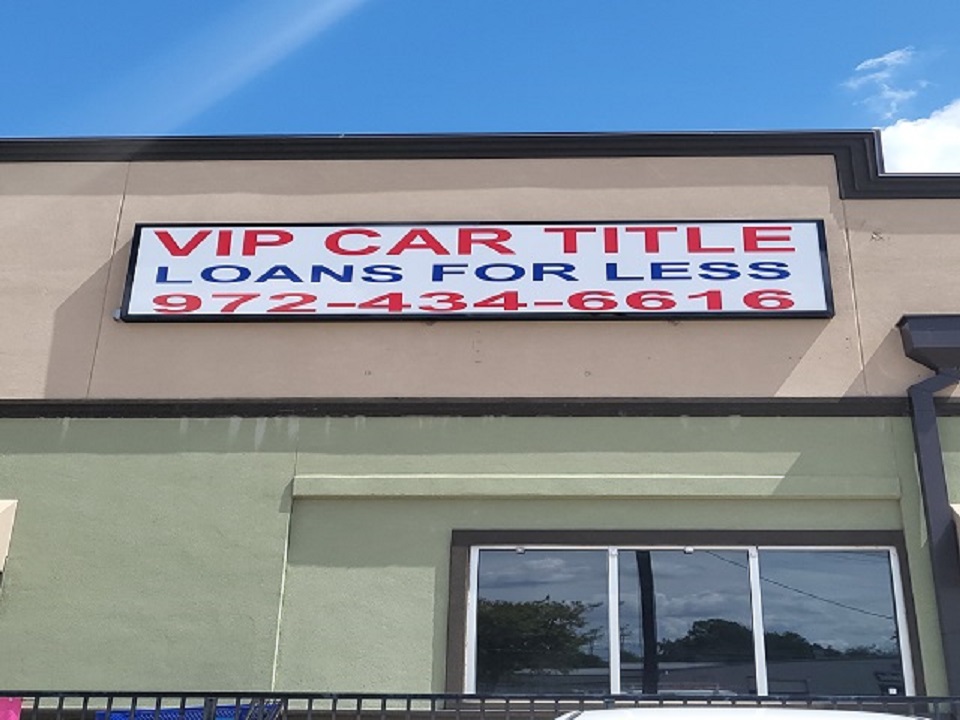 Short on Cash? Get a Title Loan in Denton, TX!
There are a lot of reasons why someone would consider getting a title loan. For sales professionals, a car title loan is a great way to bridge your expenses between commission checks. Some people may have had unexpected medical bills add up. Even if you have had home or auto bill pop up unexpectedly, VIP has got you covered with a quick title loan that will help you out of a bind. As a locally owned business, we are here to help our community. Learn more about our process here.
Where to Go When You Need Money Fast
LOW APR
VIP Title Loans has one of the lowest APRs around. When the competition gives out title loans, they are unable to offer the same rate that we do. Others carry APRs that are upward of 150% or even 300%!
CLEAR, UPFRONT TERMS
Other lenders often offer terms that only last one month. This means at the end of the month, your interest compounds when they create a new loan for you. This is how so many customers get stuck in a repayment cycle. Each payment made simply goes to interest, and you never end up paying down your principal!
LOCALLY OWNED BUSINESS
As a locally owned business, you can be sure we operate with our customers in mind. Other title loan businesses are often owned by out-of-state entities. This means that they operate business outside of Texas. They are governed by out-of-state laws that are more favorable to them. VIP, on the other hand, favors you, the customer. You live in Texas, as so do we. We have the best interests of our neighbors in mind.
More About VIP Title Loans in Denton, TX
It's easy to see how VIP Title Loans beats out the competition. Our low APR is one of the lowest in the industry. And while we offer up to one year to repay your loan, depending on the loan, we do not fine you for paying early either. You can stick to the scheduled payments, but feel free to pay your loan early in full without risking a penalty.
Just a Few Short Steps to Get Started
Are you ready to get your title loan today? Come by our Denton, TX location on Stemmons St. or send us an email to learn more. We are always happy to help and provide more information.
Get a Texas Title Loan for Less