Skip to Content
The Premier Title Loan Company in the DFW Metroplex
At VIP Title Loans, we value your dollar and strive to provide you with the tools to get back on your feet. That's why we have five locations in the Dallas-Fort Worth area. You can get the fast cash you need with great monthly savings and transparent rates. Not only do we care about getting you the money you need now, but we also ensure that you're taking the best steps to get where you want to be. If you are stuck in a high-interest title loan and want out, our team at VIP Title Loans can help. Our competitor's rates are high and hard to manage. Our team can transfer you over to our low-rate transparent loan plans. Transferring to VIP Title Loans for your title loan needs can be the first great step to avoiding bad credit. Learn more about bad credit habits to avoid and how to avoid bad credit.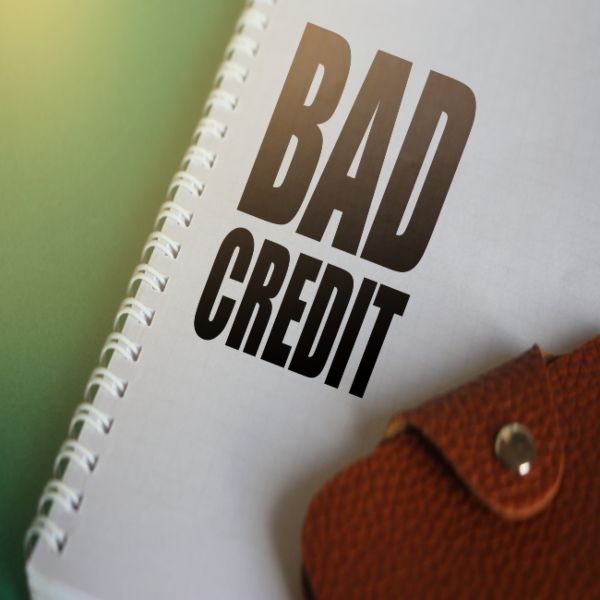 Overview of Bad Credit Score
What is a credit score, and what makes credit bad or good? We all start with no credit, a clean slate. When you first open an account is when you start affecting your credit. Every financial move you make either affects your credit positively or negatively. When people make good choices with their money and credit, their credit reflects that. Our team at VIP Title Loans is here to help you know what kinds of decisions can help you know how to avoid a bad credit rating and improve your credit score.
Steps to Avoid Bad Credit Score
There are some crucial steps and adjustments that you can incorporate into your life to avoid bad credit. Some of the most important are:
Always Pay Your Bills on Time
This is the most important and impactful thing you can do to avoid bad credit. Your payment history and timely payments are a large part of what a credit score reflects. Consecutive late payments drop your score significantly. Even one late payment can drop your credit score a couple of points. With continuous late payments, you may be looking at repossession, collection, charge-offs, and foreclosure. On-time payments are one of the best ways to avoid foreclosure with bad credit.
Know Which Bills Report to the Credit Bureaus
If you know which bills of yours report directly to the credit bureaus, you can know crucial in the months you're short for cash. Sometimes bills must be skipped if you're short on cash. By knowing which bills report to the bureau, you can prioritize those to protect your credit score. These usually include credit cards, mortgages, loans, etc. While your other bills shouldn't be ignored, they can safely be skipped until the next month to protect your credit score.
Don't Accumulate Too Much Debt
The second biggest factor that influences your credit score is your amount of debt. Your credit score can be negatively affected if you have large amounts of debt. The credit bureaus also look at your credit utilization (the amount of debt you have compared to your original loan amount or credit limits). Making regular loan payments and keeping your credit card balances low can reduce your debt amount. A negative side effect of having too much debt is being late on your payments. If you have large monthly payments that need to be paid to your debt, it is more likely that you'll fall behind on payments.
Get Good at Managing Your Money
Good money management can be learned, and it is one of the greatest skills to have. Having difficulty managing your money can lead to increased debt, late payments, and, ultimately, a bad credit score. Learning how to budget not only can help you protect your credit or improve your credit, but it can help you reach your financial goals.
Say 'No' to Balance Transfers
While transferring your credit card balance to an interest-free card can be a smart move if your current card has a high-interest rate you can't keep up with, it shouldn't be done with excess. Many borrowers accumulate so much credit card debt that they keep transferring to other cards to avoid the impending due date. This is a terrible mistake and can ultimately cost you more money.
Avoid the Dangers of Co-Signing
While sometimes co-signing can't be avoided, you should move forward thoughtfully and carefully. Only co-sign with someone you completely trust and know well. Whatever you co-signed for will appear on your credit rating, and the co-signers payments, or lack thereof, reflect on your credit score.
Apply for Credit with the Long-Term in Mind
Think long-term rather than short-term when applying for credit. While applying for credit, it may be tempting to only think of how it can help you now, but this can get you in trouble. Thinking about how the additional payment will affect your monthly budget, and even how this will affect you in five years, can be incredibly beneficial for your current and future self. And when you need a title loan, come to VIP Title Loans.
Why Choose VIP Title Loans?
These incredible tips can help you to protect your credit score, and your future self will thank you. At VIP Title Loans, we know how stressful money can be. Especially when you have bad credit and you feel stuck. Following these steps can help you improve and protect your credit. If you're in a hard place and need cash now to help protect your credit or take care of unexpected bills, our team at VIP Title Loans provides you with loans for bad credit. Our interest rates are the lowest in the DFW area. With convenient payback plants and minimal processing time, you can get the cash you need while protecting your credit score. There's no better solution than VIP Title Loans. Contact one of our locations if you have questions about starting your application today.
Get a Texas Title Loan for Less