Skip to Content
Keeping Your Older Car Running Well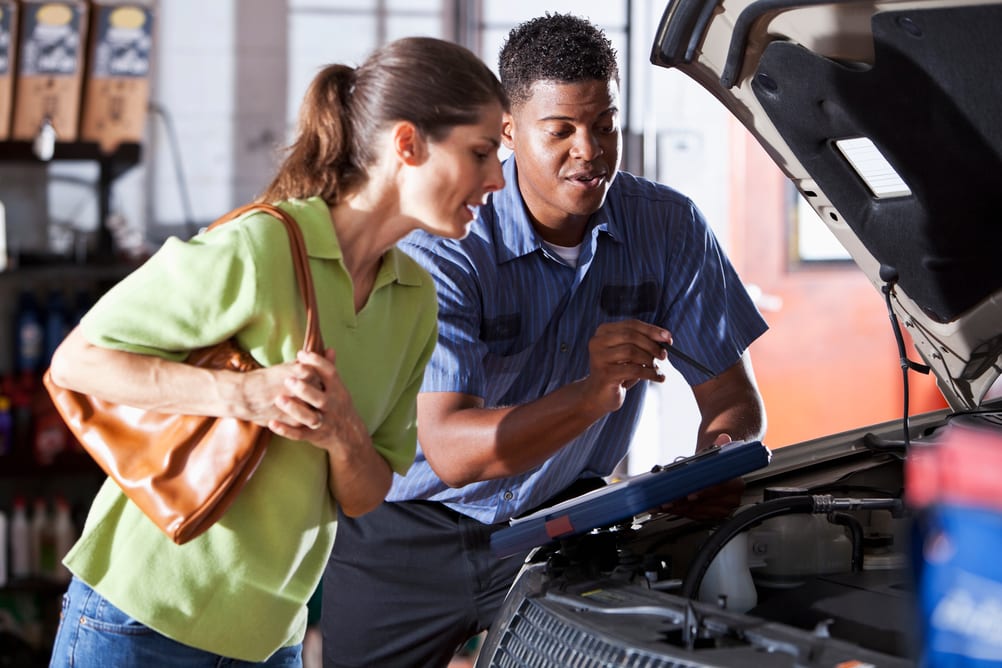 If you're like most people, your vehicle is a huge part of your life. Whether you're driving to work, running errands, or taking a family vacation, you rely on your car to get you where you need to go. Car payments can make a major dent in the family budget, so once your car is paid off it's smart to keep it in good shape. We've got some tips to keep your older car running well for many years.
Take care of the car, inside and out. Washing your car protects the paint, so wash and wax regularly. Keep dirt and grime off the undercarriage, especially if you live where the roads are salted in winter. Park out of the sun to prevent interior fading.
Keep an eye on the oil. Check your oil frequently and change the oil and filter regularly, because regular oil changes will extend your engine's lifespan. Oil should typically be changed every 3,000-5,000 miles: check your owner's manual for your vehicle's specific recommendation.
Pay attention to the cooling system. Your coolant will need to be flushed out and replaced periodically, and you can determine the interval by reading the owner's manual. This is important because antifreeze becomes acidic over time. The components of the cooling system need care as well: the hoses and water pump will need to be replaced from time to time.
Take the car in for regular maintenance. The owner's manual will provide the maintenance schedule- following the suggested routine can prevent major issues. While you could do some of the maintenance yourself, it's better to take it to a professional.
Maintain the tires. Keep them properly inflated, have the alignment checked if it seems off, get regular wheel inspections to make sure the wheel bearings are in good shape, and replace the tires when necessary.
Check the brakes. This should be done at every oil change.
Listen to your vehicle. Make sure to drive on the highway every week or two to burn off moisture in the exhaust system, keep your battery charged, and prevent your tires from getting flat spots. While you're driving, listen for any changes.
Save up for repairs. Keeping your old car in good shape is cheaper than car payments, but sometimes you'll be hit with a big bill, so it's smart to be prepared.
If you are suddenly facing an expensive car repair and don't have the funds to cover it, VIP Title Loans is here for you. We understand that getting the best title loan interest rate is important to you, and we value your dollar. That's why we offer competitive, manageable rates, keeping our fees lower than most other title loan companies. We want to earn your business by saving you money, and with locations in Arlington, Dallas, Garland, Lewisville/Denton, Mid Cities/N.E. Ft. Worth, and Richardson, we're easy to find. Call us at 214-819-9491 or  682-325-4202, or contact us for more information.
""