Skip to Content
4 Financial Tips for College Students to Make Money (No Plasma Required)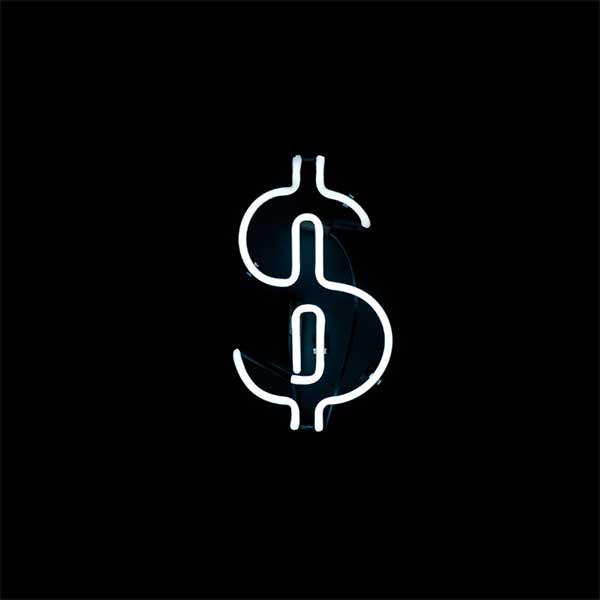 You don't have to be a statistician to know that college tuition is rising every year, and it doesn't show signs of stopping either. Luckily, we have some financial tips every college student can take advantage of in order to survive their Uni years until their education investment begins to pay off (and no, we aren't talking about selling plasma).
4 Ways College Students Can Make Money
VIP Title Loans isn't just for people with low or no credit, and it isn't some short-term scheme either like payday loans or other risky financial 'fixes'.
Instead, a title loan from VIP Title Loans is all about working with our clients to find the best way to save them money either on their previous loan or by paying off their high-interest debt with our low rates.
However, a title loan might not be right for everyone, even one with long term limits and incredibly low rates like ours.
Luckily, these 4 financial tips for college students work for everyone, regardless of your unique situation!
Have Old Clothes? Wait Before Your Donate!
There are so many great ways to recycle (or upcycle) nowadays, but some of them can make you money too! One of our favorite financial tips for college students involves minimalism over consumerism – so you can thin out your closet while fattening up your wallet!
Try sites like Poshmark for the fashionistas out. It's easy to make extra cash from the items that are currently just collecting dust in your closet.
Can't sell something? No worries – you can always donate the clothes that don't sell and get a little tax break for your generosity on Thredup, or at any local donation center.
The best thing about selling your old clothes is that many sites have few to virtually no requirements – you just need clothes. In fact, some students even thrift shop for cheap clothes and then resell them online for a profit.
Usually, all you need is an address (to ship from), a bank account (to get paid into), a can-do attitude, and maybe a little fashion sense.
Do You Like Grocery Shopping?
Shipt is a great way to make extra cash – but beware, you need a car for this one. You also should probably make sure you like grocery shopping, as that's all you do with Shipt.
But if you have a car, but don't feel like Ubering strangers around every weekend, this might be the best gig available right now.
Also, you can fully choose your schedule, which is great for classes, holidays, or working around other jobs, exams, and responsibilities. You can decide exactly which jobs you want to take, when, and how often, giving you both income and flexibility – two things college students need!
Here are the requirements for Shipt:
At least 18 years old
Valid driver's license
Valid auto insurance
1997 vehicle or newer
General knowledge of grocery store layout
Can lift 40 pounds (use your legs)
iPhone with iOS 10 and above (or Android 5.1 and above)
And that's all! Pretty simple, right? And even if you are still paying off your car (or have a title loan on it) you can still work for Shipt.
Like Children? Teach English Online (Even While You're Still Getting Your Degree)
There are a surprising number of sites that operate similarly to Facetime, but with a slideshow of an English lesson included – this means you can sit at your computer, singing the alphabet and spelling some colors, and be making money! All while working with adorable children from around the world.
Most companies pay between $8-22 an hour, meaning you could be making more online than you would at a traditional job in your field after you get your degree.
In previous years, companies that had these online English lessons required a 4-year degree (in anything) which left lots of undergraduate students out of luck. However, there are now platforms accepting native English-speaking teachers, even without a degree.
Here are the requirements for Open English, one such platform in Latin America:
Commitment to 10-24 hours per week
American
Speak English
Allowed to legally work in the US
Reliable internet and laptop
Want to Make Money While on Your Couch?
There are so many options here, from data entry to freelance writing, cash-back sites to survey sites, whatever you prefer to do as you sit on your couch – there is probably a way to earn money doing it.
However, since these options are easier, they also compensate much less.
Essentially, this means that while you could make a decent wage through Shipt, Open English, or Poshmark, the money made from survey sites or reviews will probably only be supplemental. Meaning you won't be able to live off it.
But if you have another job that pays the bills, and just wants to be making some easy money to pay for the Netflix you watch as you fill out surveys, then these are your best bet.
Check out the lists here to find the right match for you!
Still Need More Financial Help?
We're here for you!
If the above doesn't quite cut it, or if you got into a bad situation in the past and now need a low-interest way out, then give VIP Title Loans a call and see what we can do to help you get the cash you need to pay off whatever high-interest bills you have coming your way.
We'll go over everything with you, so you know exactly how much you'll owe and when – and no credit checks are required. We know it takes time to build credit, which is why we use your car as collateral instead of your credit.
A title loan isn't right for everyone, but it might be right for you – check out our website to learn more and see the difference between us and the other guys on our Compare Us page!