Skip to Content
How to Transfer a Car Title in Texas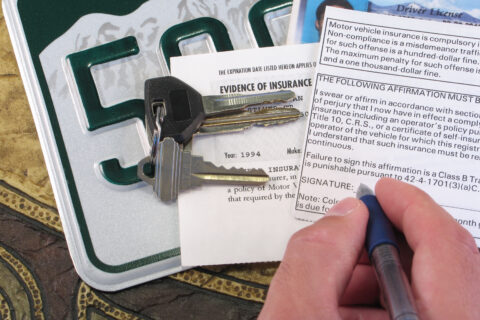 Are you strapped for cash? You may be thinking about selling your car to get the money you need. If you go this route, you'll need to transfer the car title to the buyer to avoid being held responsible for tickets, tolls, or even crimes committed with the vehicle. Use this guide to learn how to transfer a car title in Texas. Then, consider an alternative way to get cash fast: taking out a title loan.
When to Transfer a Car Title
When you purchase or sell a vehicle in Texas, whether as a private sale or through a dealership, the change of ownership calls for transferring the car's title. New Texas residents must also title and register their out-of-state vehicles within 30 days of moving.
Transferring a Title When Selling a Vehicle in Texas
If you're selling your car in Texas, the buyer is responsible for completing and filing the vehicle title transfer with the Texas Department of Motor Vehicles (TX DMV). You may want to accompany the buyer to ensure they fill out and file the vehicle title application correctly.
Then, you'll need to provide the buyer with the following forms:
The current title, signed over to the new owner, which should include the date of sale and odometer reading
A signed Application for Texas Title and/or Registration (Form 130-U) with the selling price clearly indicated
A lien release (if you still owe money on a car loan or have a lien for another reason)
As the seller, you'll need to notify the TX DMV of the transfer of ownership. It's also wise to keep a record of the transaction, including the buyer's contact information, date of sale, selling price, and Vehicle Identification Number (VIN).
What About License Plates?
Consider what you want to do with your license plates after selling your car. You have three options:
Keep the license plates and transfer them immediately to a new car. The vehicle classification must be the same for this to be possible.
Keep the license plates for future transfer to another vehicle. In this case, the registration sticker doesn't transfer.
Dispose of the license plates by defacing the front with permanent ink or a similar method to prevent fraudulent use.
Don't Sell Your Car—Borrow Against Your Car's Value with a Title Loan
Transferring a car title is pretty easy once you know how it works. But taking out a loan to tap into your car's equity is even easier. Plus, you get the money you need without giving up your car! Keep and drive your vehicle like normal, and pay back your loan in affordable monthly installments.
Interested in learning more? Reach out to VIP Title Loans. We have the best title loan interest rates in Texas to help you pay off your loan quickly and easily. Call us at 817-265-2274, fill out our online contact form, or visit one of our five locations in the DFW Metroplex for more information.