Skip to Content
Texas Car Title Loans: 8 Pros & Cons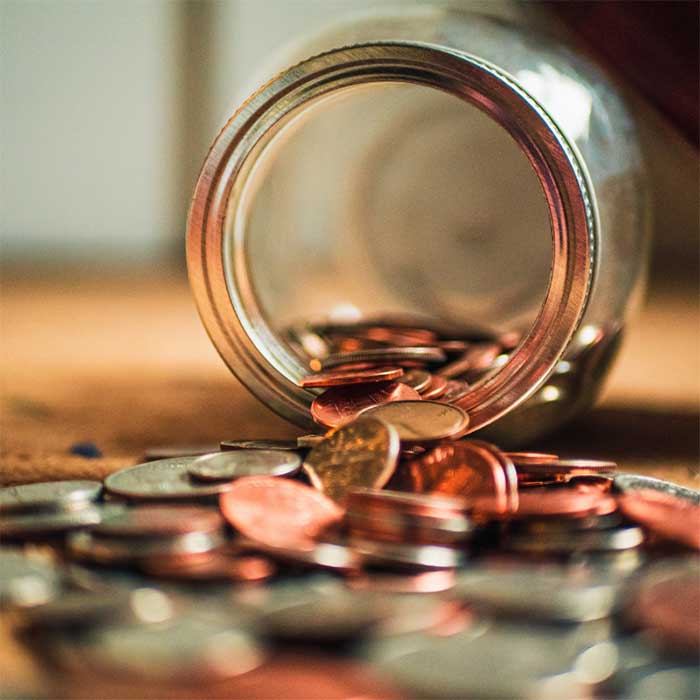 Texas car title loans can be a great choice if you are strapped for cash – or they can be a terrible choice, all depending on your situation, your needs, and your Texas car title loan company.
Let's look at 8 pros (and their cons) to see if a Texas car title loan is the right choice for you!
Pro: With a Texas Car Title Loan, You Keep Your Car
This perk is a huge one for many loan-seekers – you get to keep your car – that means you can continue using it and driving it. However, the con can be just as huge – if you don't pay your Texas car title loan on time, you could lose your car, which is your collateral.
Con: Your car is the collateral, which means you could lose it
Pro: VIP Title Loans Has the Lowest APR at Only 6%
VIP Title Loans has the lowest APR in the industry at only 6%. When the average is easily 10X, even up to 100X more than ours, having a low APR makes it more likely that you'll be able to pay off your loan in full – and that's our goal!
Con: Even with a low APR, you'll still end up owing more than you borrow
Pro: We Offer Longer Terms Than Most
VIP Title Loans offers up to 12-month Texas car title loan terms, which is up to 12 X longer than our competitors, who often expect you to pay your loan, interest, and fees within 30 days. We know that not all financial difficulties or emergencies can be solved in just one month, which is why we offer our extended terms of up to a year.
Con: You still need to pay it all back, just over a longer period of time
Pro: We Give You a Quick & Easy Application
We offer quick and easy applications both online or printed in-house. We do this to try and make your experience as smooth and simple as possible – because most people coming in for a Texas car title loan have a stressor making them need cash fast, and we want to help mitigate your stress, not make it worse.
Con: Just because our application process is easy, doesn't mean your paperwork isn't a binding contract – it still is
Pro: VIP Title Loans Has Multiple Locations Across Texas
VIP Title Loans has multiple locations to make it even easier for you to get to your nearest site. Driving for an hour (or hours) just to get to the best Texas car title loan company doesn't seem right to us. We know that your time is valuable, and gas isn't cheap – so we try hard to be where you need us when you need us.
Con: Even with our great website and online application, you still need to come into one of our locations to sign
Pro: A Texas Car Title Loan Gives You Money for Your Emergencies
Deciding to get a Texas car title loan isn't always an easy choice, in fact, usually, our clients come to us with an emergency or immediate cash needs – and a title loan is great for fast cash with lower APRs than payday loans or cash advances. However, you can use your cash for anything – from the good, legitimate choices, to poor, frivolous choices. And though this might seem like a pro, if you do not use your money wisely, this could be a con as well.
Con: You can use your cash for anything – which mean both wise & unwise purchases
Pro: A Texas Car Title Loan Can Help Your Credit Score
Though you don't need a credit check to get a Texas car title loan, it could help your credit score if you use that money to pay off outstanding debts. Of course, if you use the money poorly and end up in additional debt – your credit score could lower. Make sure you understand which of your debts are due and when, along with their APRs, interest rates, and fees. And if you have high debt or multiple areas of debt, consider speaking with a financial advisor before borrowing more.
Con: It could hurt your credit score too if you do not borrow and spend wisely
Pro: We Make the Process Easy
We want to help you from application to signing, cash to repayment, and we want to make sure you understand each part – that's why we make our process easy, simple, and explain every part of the paperwork and loan to you. Because we don't want to confuse you but help you become financially stable! Beware of some companies who actually try to confuse their clients instead of helping them, in hopes that they can repossess their car.
VIP Title Loans operates differently – and will always work with you to find the perfect Texas car title loan for you and your unique needs.
Con: Some companies will try to confuse you with their fees, paperwork, and terms
Do You Need a Texas Car Title Loan? Choose VIP Title Loans to Get the Most Pros (& Fewest Cons) Out of the Deal!
VIP Title Loans would love to help you find the perfect Texas car title loan for you. Need a title loan buyout? We can help you there too! Contact us or stop into one of our 6 area locations today.