Skip to Content
Valentine's Day Gifts & How to Pay for Them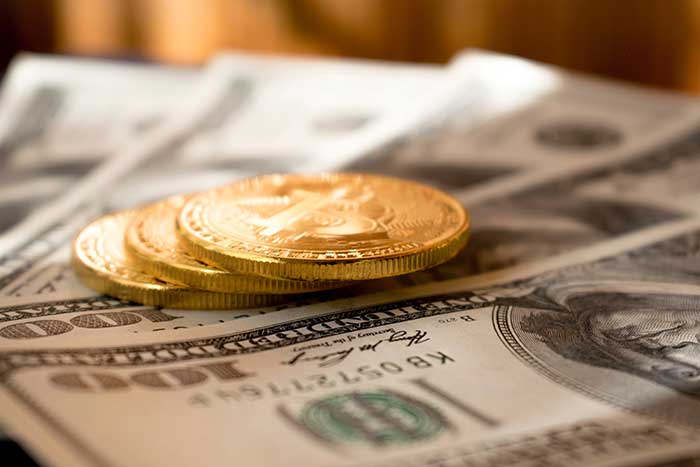 Valentine's Day is a day for love, friendship, and family – and that can get expensive! Many of us have big families and with dinner, gifts, chocolate, and more – they can all add up quickly!
We know our customers love showing love, but we want you to be smart about it too and not set yourself back for the rest of the year. So, we brainstormed and came up with great Valentine's Day gifts and ways to pay for them!
Sentimental Gifts
Sentimental gifts are a great option if you are in a tight spot money-wise, as they can be created for cheap (or free). Cards, coupons, crafts, and more are great DIY sentimental gifts, and just like the saying goes – it's the thought (not the price) that counts.
Here is a whole list of awesome sentimental Valentine's Day gift ideas!
Quality Time
Here's another free Valentine's Day gift idea – plan a day together, a free date, or any quality time in your busy, hectic lives. Sometimes quality time (a love language) is the perfect gift to show someone that you care and want to make time for them.
After all, the only truly priceless thing in the world – is time. Because no matter how rich you are, we still all only have 24 hours in a day.
Material Gifts
This is what most people probably think about when 'Valentine's Day gifts' come to mind. Flowers, chocolates, jewelry – all the physical items that we traditionally give. And though there's nothing wrong with tradition, it can get expensive and have less of a personal touch than some of the other options.
Feel free to mix and match free and material gifts to both lower the cost to you, and show that you truly thought about the person and gave a gift that's from the heart and special. Flowers and a handmade card, or quality time and something sweet, even something extravagant like jewelry and then a nice simple walk and talk is great ways to mix the expensive with the free and the personal with the traditional.
Experiential Gifts
This is our favorite type of gift – but it can also cost the most: experiences! From weekend trips to special dinners and fancy dates, experiential gifts are a mix of quality time, material gifts, and sentimental!
But if this is the gift you are planning, then you might need to have a plan in place for how you're going to pay for it! Luckily, VIP Title Loans has a great savings plan for your Valentine's Day events!
A Savings Plan for All Your Valentine's Day Gifts
Unless you choose a free gift like quality time or something sentimental and handmade, you might need a savings plan to pay for your gift. And even if you're only starting today, you can still make sure it doesn't break the future bank!
VIP Title Loans recommends that all of our customers immediately put 10% of every weekly, bi-weekly, or monthly paycheck into a savings account, that way you have a little something for when you need it. Whether it's an emergency or unforeseen expense, or for something fun like a Valentine's Day weekend trip – having a little money socked away in the bank is a great safety net.
And often, 10% is small enough that it won't affect your overall budget for the week, but can still add up quickly and become a real nest egg! Most Americans have no savings, and that's a dangerous game to play! Be proactive and try to save just a little bit every pay period as the first thing you take out of your check.
If you have too many bills or high-interest payments coming out per month, consider an auto title loan from VIP Title Loans! We have the lowest APR rates, long terms, and flexible plans to make sure you can consolidate your bills, pay them off, and start your savings plan sooner!
Contact VIP Title Loans to learn more about our auto title loans, title loan buyouts, and service! And have a happy Valentine's Day weekend with your friends, family, and loved ones.