Skip to Content
What Is a Maturity Date on a Car Loan?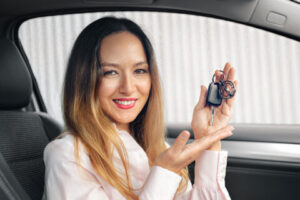 When you take out an auto loan, you'll be given a maturity date, which you should mark on your calendar. If you make all of your payments as scheduled, this should be the date your loan is paid in full and the lien on your vehicle is released. However, some car owners are surprised to find that when their maturity date arrives, their loan is not completely paid. How could this happen? What is a maturity date on a car loan, if it's not the day that you no longer owe money but own the car outright?
It's important to note that a loan's maturity date is the date it is scheduled to be paid in full. However, if you skip a payment along the way, you may not fulfill your obligation to repay the loan by that date. Why would you skip a payment? Some people skip payments because of a financial crunch. However, some lenders offer the opportunity for borrowers to occasionally skip payments, sometimes around the holidays, without penalty. Whether or not you were allowed to skip a payment, though, the interest on your loan will continue to accrue throughout the life of the loan. If you skipped a payment without permission from the lender, there may be fees tacked onto your loan as well.
Then, too, some lenders charge a penalty for early repayment. They do this because they will not get as much interest if you pay your loan off before it reaches its maturity date. If you are considering paying off your car loan early, make sure to read your loan agreement first so that you will be aware of any such penalty.
If you reach the maturity date and haven't completely paid the loan, the money will be due at that time. If you don't have enough money to pay it in full, you may be able to work with your lender on a payment arrangement. If the amount is significant, you can request to continue making payments of the same amount as your car payments until the debt is paid in full. If you don't pay it off, however, there can be consequences. You end up with a collections notice on your credit report or, worse, your car may be repossessed.
Because repossessions are costly and complicated, banks try to avoid them if possible. However, if you don't make an arrangement to repay your loan, you could end up with fees that drive your balance higher. It you can't make the payments, you will receive a notice of impending repossession and be given the opportunity to pay your past due amount. Failure to do so will mean your car will be repossessed and sold at auction. The best thing to do is make a point to understand the terms of your loan so that you can successfully pay your balance by the maturity date.
Understanding auto loans can be complicated, but at VIP Title Loans, we make getting a title loan simple. We understand that getting the best title loan interest rate is important to you, and we value your dollar. That's why we offer competitive, manageable rates, keeping our fees lower than most other companies. We want to earn your business by saving you money, and with locations in Arlington, Dallas, Garland, Hickory Creek/Denton, and Richardson, we're easy to find. Call us at 214-819-9491 or 682-325-4202, or contact us for more information.