Skip to Content
How a Title Loan Can Help You Recover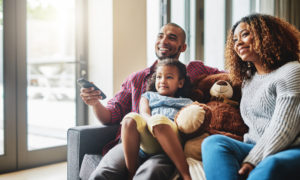 If you're struggling to make ends meet due to unemployment, reduced hours at work, or mandatory quarantines, you're not alone. Nearly 2.7 million Texans have filed for unemployment benefits since mid-March. While government assistance is helpful, it may not be enough.
Title loans are an increasingly popular choice during the COVID-19 pandemic. A car title loan is a short-term loan for a relatively small amount of money. You typically have one to 12 months to pay back the loan, plus interest and fees. Here's how a title loan can help you recover from the income you've lost recently.
Easy Approval Process
Unlike other types of financing, title loans aren't complex or drawn-out. Since you're offering collateral (your car), qualifying is relatively easy. You don't even need a credit check! The only things you need to bring with you include:
Your vehicle (such as a car, truck, or motorcycle)
Valid photo ID
Vehicle title (if you have it)
Completed application
As long as you can prove a source of income and have a car worth more than the loan you're requesting, your application should be approved.
Fast Cash
A title loan could be the right choice if you need money immediately. You and the lender must simply agree upon a loan amount and repayment terms. The process takes as little as 30 minutes to complete—less time than having pizza delivered on a Friday night! Then, instant funding is available via a debit card or bank account deposit as soon as you sign the loan.
Keep Using Your Car
Title loans work by putting a lien on a vehicle's title. This gives your lender the legal right to repossess your car if you default on the loan. Just keep up with the repayment plan, and you can continue driving your car like normal.
Understand the Terms Before You Sign
Not all title loan lenders are created equal. Many charge inflated interest rates and late fees, putting borrowers in a bind. At VIP Title Loans, we genuinely care about our customers! That's why we offer many money-saving benefits that our competitors don't.
For instance, we have lower interest rates and lien fees to keep loans affordable. We also have longer payback periods of up to 12 months, giving you more time to get back on your feet as the COVID-19 restrictions lift.
The best tip we can offer borrowers is to shop around and compare your options. If you find a lender you like, read the terms of the agreement fully before signing. The last thing you want is to end up stuck with a bad title loan, paying only interest and staying in debt.
VIP Title Loans is here to help you recover. Whether you want to take out a new title loan or sell us your existing loan, we can meet your needs. Learn more about how the process works, and apply with us today!
_________________________________
VIP Title Loans – https://www.viptitleloans.com/ | https://www.viptitleloans.com/blog/
6 locations in the DFW Metroplex.
214-819-9491    682-325-4202
_________________________________
""