Skip to Content
What is a Title Loan Buyout?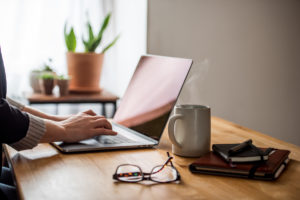 When you took out your last title loan, you needed cash fast and thought you could pay off your debt quickly. But then COVID-19 hit. Maybe you lost hours at work, were furloughed, or lost your job altogether. Now you're stuck with a bad title loan, paying only interest, with nothing going toward the principal amount you borrowed in the first place. Sounds like you need a title loan buyout!
What is a Title Loan Buyout?
When a lender buys out your existing title loan, they pay the balance to your current lender and give you a new loan in its place, usually with better terms and more affordable monthly payments. This is similar to refinancing to secure a lower interest rate.
Be aware that you can only have a single title loan at a time because it's not possible to have more than one lien against your car title. The buyout replaces one title loan for another.
How Does a Title Loan Buyout Work?
If you're looking for title loan help, rest assured that the buyout process is simple and easy. Just follow these steps:
Find a lender willing to pay off your existing title loan.
Provide basic personal and financial details to learn what interest rate, repayment terms, and conditions you're eligible for.
Sign a new loan contract with better terms and lower rates than you're paying now.
Your new lender pays off the loan to your original title loan company in full.
The new lender becomes the lienholder on your car title.
You pay off the new lender according to the terms in the agreement you signed.
Once you satisfy the terms of your new title loan, you will regain full ownership of your car. With lower monthly costs and interest rates, you'll be out of debt faster than you thought possible!
Is a Title Loan Buyout Right for Me?
As you consider your options, take a close look at your current title loan. Chances are you'll notice a very high interest rate. A quick call to VIP Title Loans should tell you whether you qualify for a lower rate. If so, you can enjoy immediate savings and start paying down your debt right away.
Whatever you do, don't default on your existing title loan! Continue paying it until you find a company willing to buy out your loan. Otherwise, you could face having your car repossessed, being dragged to court, and owing more money at the end of it all.
Get Title Loan Help Today
If you took out a title loan with a high interest rate and short term limit, a title loan buyout is your chance to correct this mistake. VIP Title Loans is your one-stop-shop for lower rates, longer terms, and better customer service. We have multiple convenient locations in the Dallas, TX area to suit your needs. Learn more about how the process works and compare our rates here. Then, contact us to get started!
_________________________________
VIP Title Loans – https://www.viptitleloans.com/ | https://www.viptitleloans.com/blog/
6 locations in Texas
214-819-9491    682-325-4202
_________________________________
""