Skip to Content
Need Cash Fast? Get a Title Loan!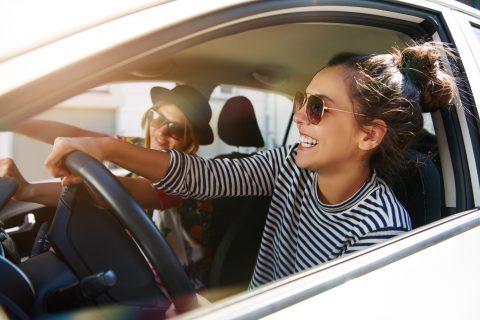 In these difficult economic times, more and more people find themselves short on cash. Maybe your hours have been cut back at work, or your side gig isn't paying off like it used to. Banks and other lenders have stringent standards that make it difficult for some applicants to be approved. Plus, when things get really tight, you don't have days or weeks to wait for the money to arrive.
The best option when you need cash fast is to get a car title loan. This unique lending option delivers the money you need in a matter of hours so you can pay your bills, manage debt, or deal with an emergency right away. Find out if a title loan could be right for you.
How Title Loans Work
Do you own your car? Does it have a clean title? If so, you may be able to take out a title loan. This option lets you borrow 25 to 50 percent of your car's value while still maintaining use and ownership of it. Because a vehicle is worth thousands of dollars and is considered an easily sellable asset, it serves as collateral against your loan. Secured loans like this may help you qualify for a lower interest rate.
What About Payday Loans?
Payday loans are known for delivering cash fast, but that's where the benefits end. Extremely high-interest rates and short payback periods create a vicious cycle of borrowing on top of your existing loan just to keep up with payments. Don't fall into the trap of payday loans when you can qualify for a title loan instead.
Benefits of Title Loans
Of all your borrowing options, title loans may be the best choice if you need up to a few thousand dollars to cover an immediate cost. The benefits of title loans include:
Fast cash
Minimal paperwork
Lenient approval process
Confidential services
Why VIP Title Loans?
When it comes to convenience and affordability, no other lender beats VIP Title Loans. With other companies, you have to go in as often as every two weeks to renew your loan and fill out more paperwork. We keep things simple with flexible repayment terms that cater to your needs.
We also offer the lowest-interest title loans in Texas, with rates that beat the competition by a mile. In fact, if you have fallen into one of our competitor's traps, we'll pay off your high-interest title loan and provide a reasonable loan in its place. Our goal is to offer our customers the help they need, not take advantage of people in dire straits!
Get a Title Loan Today
VIP Title Loans is a licensed credit service organization ready to get you the cash you need in a hurry. Call us at 214-819-9491 or 682-325-4202, or contact us online for more information about getting a legitimate, low-interest title loan. You can also visit one of our six convenient North Texas locations to speak with a lending agent in person.
""