Skip to Content
New Year, Fresh Start – 2020 Money Guide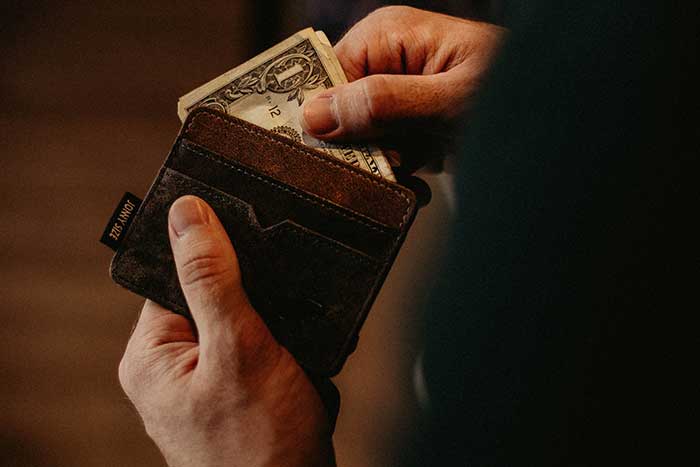 The new year is all about fresh starts and new beginnings, which is why VIP Title Loans wants to help you get your money right in 2020 with our money guide! From learning about making budgets to how to snowball your debt and even get started on a savings plan, we're here for your success.
So read on, take some notes, and let's get your money right!
Making a Budget
The first, most important part about budgeting is – calculating your expenses, of course. Think of the areas you have to spend money on every month (housing, food, gas, childcare, etc). If you can look back on previous months to see what you spend your money on and in what amount, this step can be quite simple.
Next up, calculate your income just like you did with your expenses. You have to make sure that your money-in is more than your money-out. Looking at your expenses can really shine a light on where your money is going, which can help you to actually spend less!
Snowballing Your Debt
As you are looking at your expenses, you will need to add in your debts and their monthly payments. This can be credit cards, car loans, student debts, or even title loans – anything that has to be paid down monthly and incurs interest.
But whether you have one debt or many, snowballing is a great option for getting your debt down within your budget. Start out by figuring all of your debt's minimum payments and their due dates and pay each one monthly to avoid any additional fees. Now, pay a little extra on the smallest debt until it is finished, then add that payment to the second smallest debt until that is paid off, and so on, and so on – until you are putting everything into the largest debt.
Snowballing will lessen the number of your debts, and therefore the amount of interest and fees you pay per month the fastest, all while still making minimum payments on your other debts.
Savings Plan for 2020
After making a budget, and snowballing your debt, you need a savings plan! This has to fit into your budget, but even just saving 10 or 20 dollars a week can still get you closer to your financial goals!
Set goals that you can reach and place that money weekly into a savings account (and then don't take it out). Start small so you know you can do it and add to it as you go and become more financially stable.
Have a lot of debts every month, want to pay them off all at once, and consolidate into one lower interest payment? Then consider an auto title loan from VIP Title Loans
! With rates at only 6% and up to 12-month terms – you'll be able to pay off debts with the lump sum, and still keep your car! It's truly a win-win.
Already have a title loan with one of the other guys? Are you paying only interest every month and never seeing your balance go down? Get a title loan buyout from VIP Title Loans and don't worry about that loan anymore! We want to help you become financially stable and successful in the new year – come on into one of our locations today to learn more!
Visit VIP Title Loans Today!
We're here, waiting, and ready to help you get your money right in the new year with a title loan or a title loan buyout with the lowest APR in the industry! Come visit one of our six convenient locations near you and get started today! It really is as easy as 1-2-3 – learn more about how it works or compare us to the competition on our website.
Happy New Year and let's get your money right – right now!
""