Skip to Content
What is the Highest Title Loan You Can Get?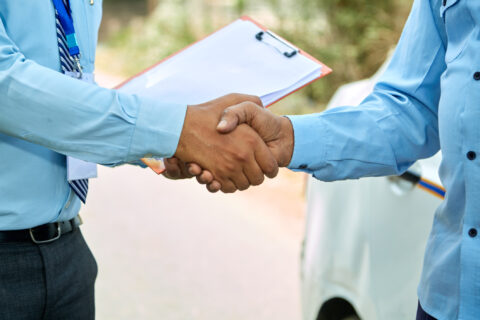 Do you need cash fast? Do you own a car? If so, a car title loan could be right for you. Just as a bank uses your home as collateral when issuing a mortgage, a lender uses your vehicle to secure a car title loan. Say, for instance, your car is worth $5,000, and you need $1,000 to pay for an emergency expense. Simply apply for a title loan, get the money you need, and repay the debt as soon as you can.
But what is the highest title loan you can get? In general, it's possible to borrow 25 to 50% of your car's value. Typical loans range from $100 to $5,500, though they can be much higher than this.
Several things affect the value of your car and the amount you can borrow. Consider these factors to help you determine if a title loan will meet your financial needs.
Make and model: Luxury cars command the most value. Expect a higher loan offer if you drive an Audi, BMW, Cadillac, Lexus, or other high-end make.
Year: On average, a car loses 60% of its value in the first five years. So if your car is less than five years old, you can expect a higher title loan offer.
Mileage: Higher miles indicate more wear and tear and, therefore, a lower value. An odometer reading over 120,000 miles may impact the title loan you can get.
Condition: Maintaining your car helps it retain its value. If you get regular oil changes, tune-ups, and tire rotations, you may be approved for a higher loan. Fixing dents, scratches, and even upholstery stains can also boost your vehicle's value.
Vehicle type: Cars, trucks, vans, and SUVs aren't the only ways to back a title loan—RVs, motorcycles, and boats are also eligible.
Equity: You should ideally own your car outright when applying for a title loan. However, you may still qualify for a smaller title loan if you have paid off at least half of your auto loan.
Title type: The title affects both the value of your car and your eligibility for a title loan. Lenders want to see a clean title, meaning the vehicle has never been significantly damaged or deemed unsafe to drive. A salvage or rebuilt title means the car is worth significantly less and cannot be used to back a title loan.
Borrowing limits: Each state has different rules defining maximum title loan amounts. Some set a dollar limit, while others account for the borrower's income. In Texas, there is no cap on how much you can borrow.
Your ability to repay: You must show proof of income when applying for a title loan. Demonstrating that you have consistent, reliable income may increase the amount your lender offers.
Are you looking for the best title loan interest rates in Texas? Look no further than VIP Title Loans. We offer fast cash with no credit check required, along with flexible, affordable repayment plans that fit your budget. To learn more about applying, please call us at 817-265-2274, fill out our online contact form, or visit one of our five locations in the DFW Metroplex.